Our White Label Solutions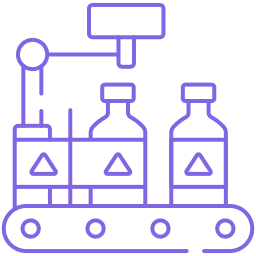 Seize the Advantage with Our White Label Solutions
Propel your business forward and redefine your brand's potential with our White Label Solutions. At Audio Pro Coatings (APC), we channel our expertise into creating premium coatings that meet your exact manufacturing requirements. Join forces with us to provide your clients with high-grade, innovative products that raise the bar of excellence and sustainability.

Assured Quality
coatings of the highest quality
We adhere to stringent Standard Operating Procedures (SOPs).

Technical Capacity
Broad Capacity
product development, custom formulation, consistent performance and raw material testing.

Competitive Edge
distinctive advantage
Our top-quality coatings give your brand a distinctive advantage, setting it apart in a competitive market.

Regulatory Compliance
Mastery
We boast significant experience in  EPA sub-registrations, (SDS,) regulatory label compliance, and certificates of analysis for finished goods.

Customer Retention
Customer Loyalty and Retention
Delivering unparalleled quality coatings fosters customer loyalty, translating to repeat business and long-term maintenance of surface aesthetics. 
Brand Recognition
Elevated Brand Recognition
Collaboration with APC amplifies your brand's visibility and appeal, drawing more customers to your products.

Reduced Operational Costs
Heightened Profit Margins
Our superior quality coatings coupled with cost-effective solutions result in increased profit margins for your business by reducing returns from customers due to scratches. Seize this exciting opportunity to join forces with APC for White Label Coatings. Experience a remarkable uptick in quality, customer loyalty, and brand recognition. Reach out to us today, and let's embark on a joint journey towards creating influential, environmentally-conscious brands.

Tailored Services to Perfectly Suit Your Audio Equipment Needs
We don't believe in one-size-fits-all. We understand that each piece of audio equipment is unique, and so we provide personalized coating solutions tailored to meet your specific needs and requirements.
Consultation to understand your needs
Consultation
Personalized coating design
Personalized coating
Flexible color and material options
color and material
Tailored post-coating support
post-coating support